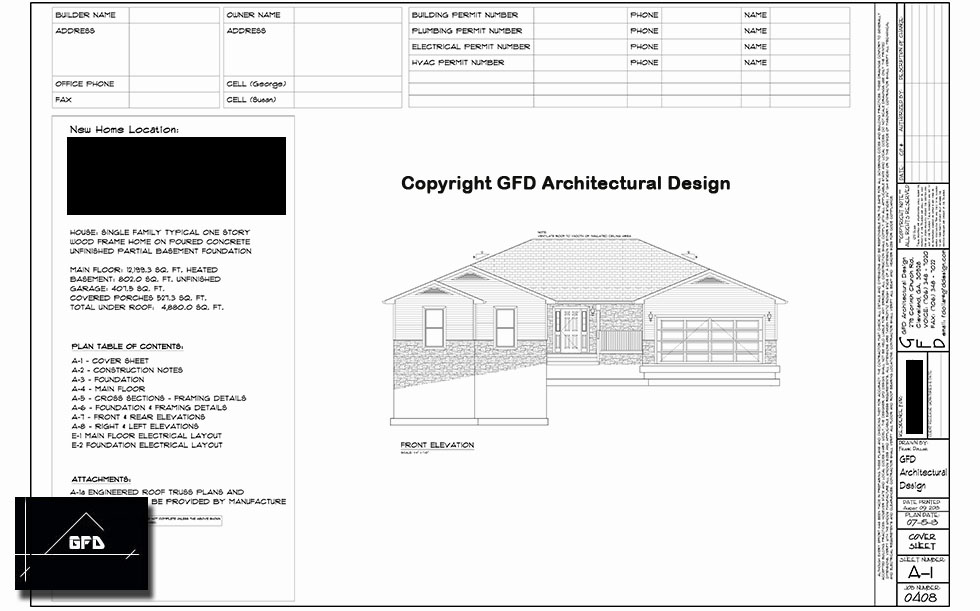 A nice large Ranch Home Plan Design with large Great Room and nice covered rear porch with screened in area off the Master Bedroom looking down on the lake.
WOOD FRAME HOME ON POURED CONCRETE
UNFINISHED PARTIAL BASEMENT FOUNDATION
MAIN FLOOR: 2,199.3 SQ. FT. HEATED
BASEMENT: 802.0 SQ. FT. UNFINISHED
GARAGE: 407.5 SQ. FT.
COVERED PORCHES 527.3 SQ. FT.
TOTAL UNDER ROOF: 4,880.0 SQ. FT.
Please Note: We only use the Plan Design number and not the Clients name to insure their privacy. We are happy to provide references if requested.