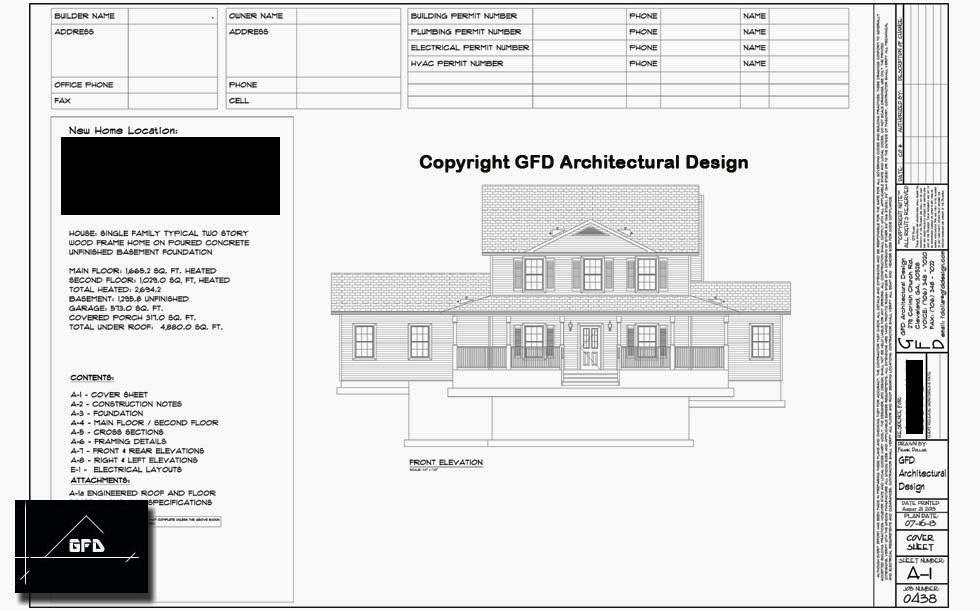 A 5 Bedroom 2 story home plan design with very little wasted space on a full unfinished Basement foundation with 2 Car Garage.
MAIN FLOOR: 1,665.2 SQ. FT. HEATED
SECOND FLOOR: 1,029.0 SQ, FT, HEATED
TOTAL HEATED: 2,694.2
BASEMENT: 1,295.8 UNFINISHED
GARAGE: 573.0 SQ. FT.
COVERED PORCH 317.0 SQ. FT.
TOTAL UNDER ROOF: 4,880.0 SQ. FT.
Please Note: We only use the Plan Design number and not the Clients name to insure their privacy. We are happy to provide references if requested.