Custom House Plan #498 - West Virginia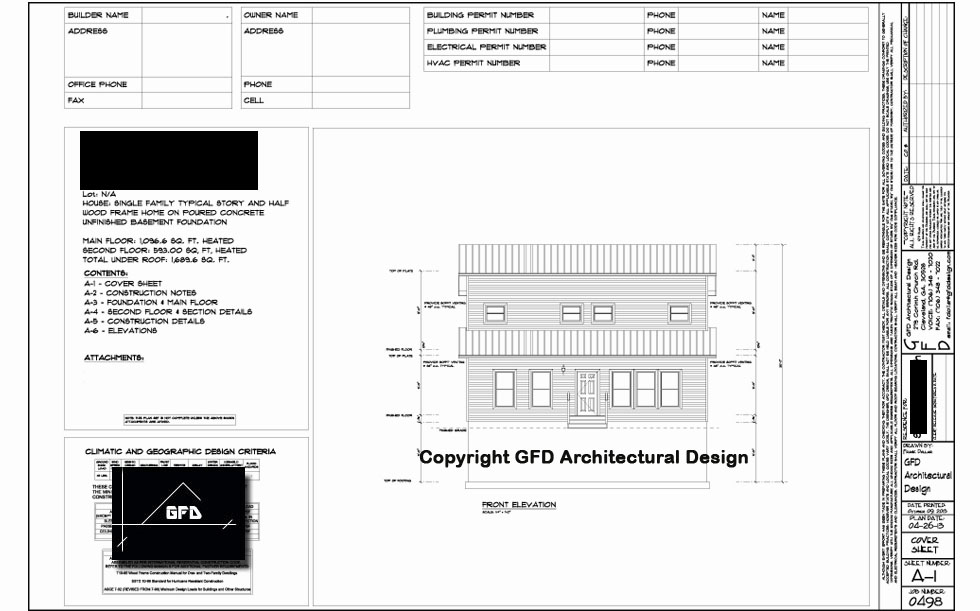 A small Cabin Design being built in PA by an owner builder client. An interesting house plan using some passive solar style and wood burning stove as sole source of heat. This home plan design wastes no space.
HOUSE: SINGLE FAMILY TYPICAL STORY AND HALF
WOOD FRAME HOME ON POURED CONCRETE
UNFINISHED BASEMENT FOUNDATION
MAIN FLOOR: 1,096.6 SQ. FT. HEATED
SECOND FLOOR: 593.00 SQ, FT, HEATED
TOTAL UNDER ROOF: 1,689.6 SQ. FT.