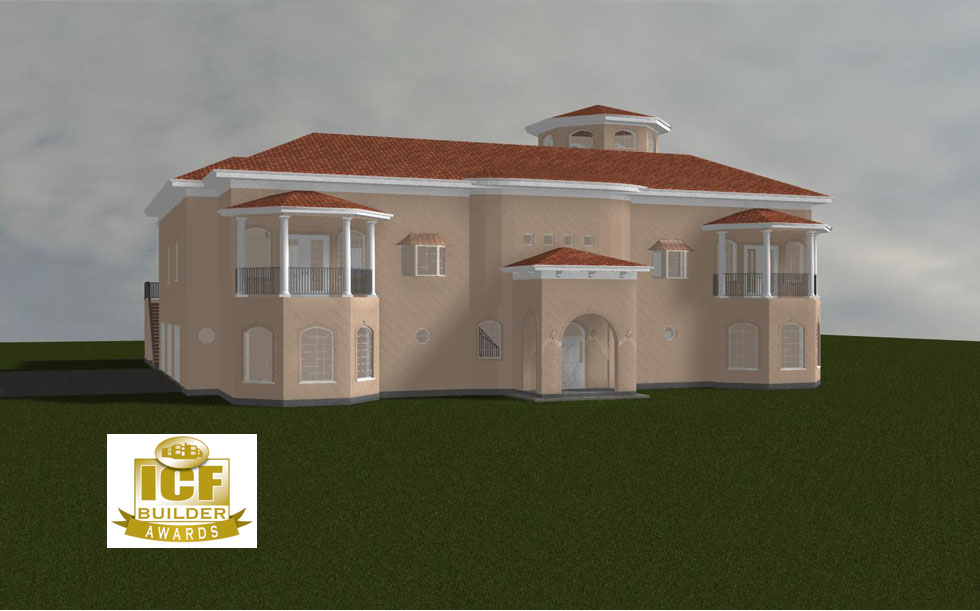 Project Status: Construction Completed.
This home just won first place in the ICF Builder Awards. See: Top Award by ICF Builder Competition
A large ICF (Insulated Concrete Forms) constructed home on a Slab Foundation. ICF is a great means of building a more than solid concrete structure with very high energy efficiency. This project utilizes not only the ICF exterior walls but also full concrete floor systems throughout. I will be adding more information and images as the construction proceeds so be sure to check back for the updates on this unique home project.
Please Note: We only use the Plan Design number and not the Clients name to insure their privacy. We are happy to provide references if requested.