Custom House Plan #0398 N. Georgia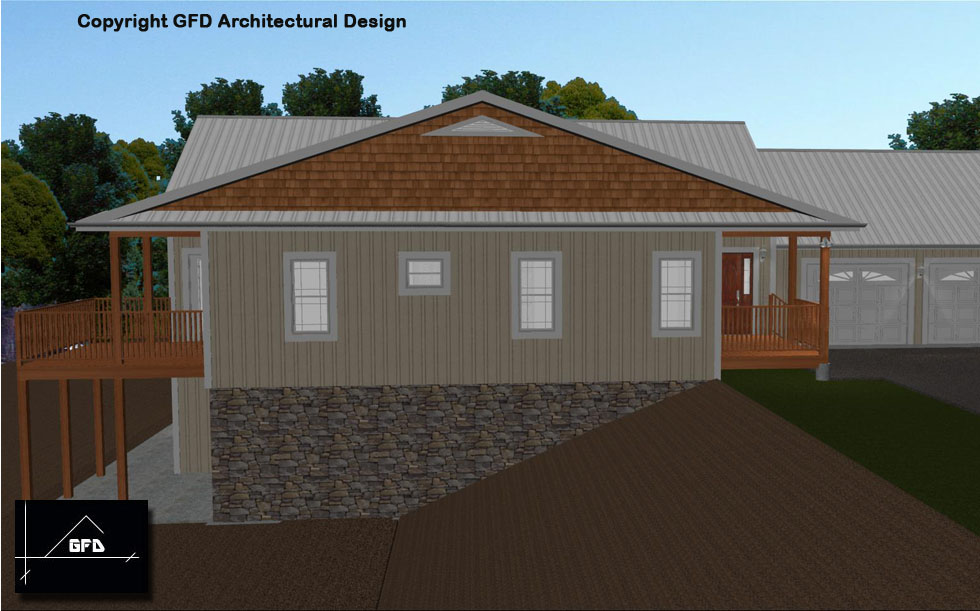 A large 3 Bedroom 2.5 Bath Ranch on a full to be finished Basement to be built on a beautiful mountain view lot in N.E. Ga.
HOUSE: SINGLE FAMILY TYPICAL ONE STORY
WOOD FRAME HOME ON POURED CONCRETE
UNFINISHED BASEMENT FOUNDATION
MAIN FLOOR: 2,606.1 SQ. FT. HEATED
TOTAL HEATED: 2,606.1 SQ. FT.
BASEMENT: 2,465.0 SQ. FT. UNFINISHED
GARAGE: 630.5 SQ. FT.
Please Note: We only use the Plan Design number and not the Clients name to insure their privacy. We are happy to provide references if requested.