Mountain-Lake House - Concept Home Design 3D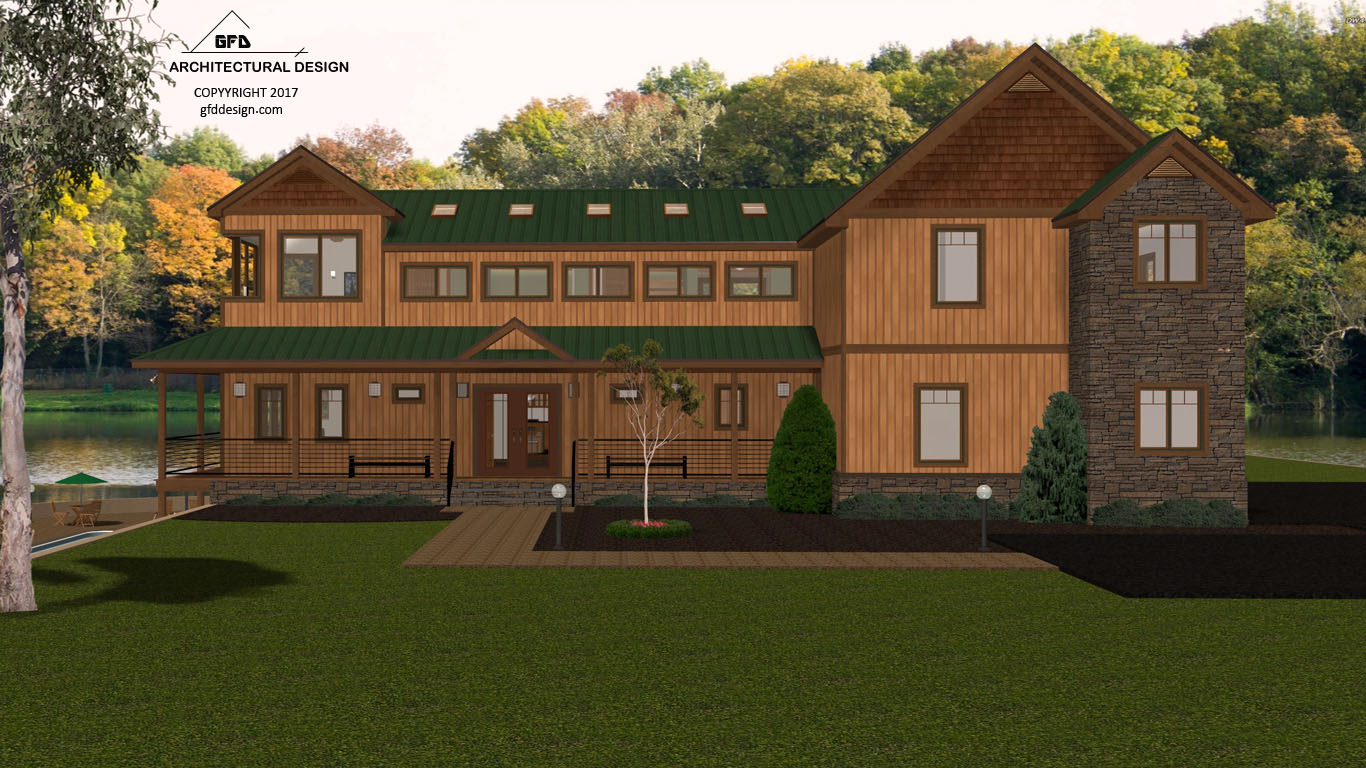 Concept Home Design: Specs: Typical wood framed construction on a full unfinished poured concrete basement foundation.
Main Floor 2,719.7 sq ft. Heated
895.0 sq. ft. Garage 766.0 sq. ft. Covered Porch
Second Floor 1802.0 sq. ft. Heated
Optional Basement 2,719.7 sq. ft.
This home plan will be available for sale soon. It is designed to be built either on a lake lot or mountain lot but can be built anywhere it fits. It is designed to have some flexible spaces that can easily be converted to additional bedrooms or if the basement is built a full in-law suite. This version is fully handicap accessible and includes an elevator as well as all the items required to make it ADA compliant.