According to Urbandictionary.com, a Man Cave is a room, space, corner or area of a dwelling that is specifically reserved for a male person to be in a solitary condition, away from the rest of the household in order to work, play, and involve himself in certain hobbies, activities without interruption. This area is usually decorated by the male that uses it without interference from any female influence.
Man Cave brings to my mind images of primitive man wrapped in furs, huddled in his cold, barren cave around a small, smoky fire. In the 21st century a man cave is anything but primitive. It's more likely to be high tech and hobby themed, the only similarity being that it is still a man's private space. The walls of the modern Man Cave might be covered in fur wallpaper with a stylish fireplace and espresso machine.
The Man Cave trend began to evolve in 2005, replacing the woodworking shop or grimy corner of the garage. Today's architectural and design trend for Man Caves is to take traditionally male-only spaces, such as the garage, and equip them with refrigerators, vending machines, putting greens, giant flat screen TV's and entertainment centers. Increasingly, architects are including man caves in new home design plans.
In the book Where Men Hide by James B. Twitchell and photographer Ken Ross, you'll find a tongue-in- cheek overview of the growing Man Cave design phenomenon and why it's happening. Twitchell comments in the book that anthropologists have speculated that these spots (man caves) are a place for men to bond before hunting or war, and where they can "smoke or fart" and tell the "same jokes over and over again."
Another interesting book on the subject is The Man Cave Book by Jeff Wilser and Michael Yost. The Man Cave Book is a tribute to great and glorious man spaces and the craftsmen behind them. Complete with instructions and insights into creating your own unique refuge and shrine to beer, sports, and everything else that's right with the world, this is an essential manual for any Man Cave enthusiast.
The Man Cave is usually in an area set off from the rest of the house, so it's possible for the man to make noise, or yell at the television, without fear of reprisals from a wife, girlfriend or mother.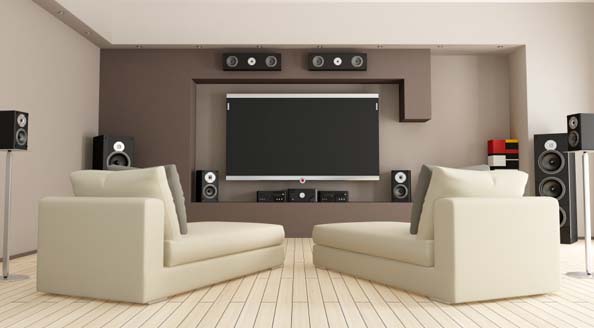 The architectural house design possibilities are endless. It's not unusual to find a personal space which looks like a replica of the bridge of the Starship Enterprise from the TV Show Star Trek. Men are incorporating their hobbies, such as car collecting, into their unique Man Caves. The modern Man Cave may even be suitable as full-time living space and more time and thought is being given to its design and planning.
A Man Cave can be any size, as long as it's dedicated to a man's personal space without female influence. It's important to consider seating, the desired size of the TV and room to move around. Next comes the theme, whether sports, cars, movies, gaming or other interest. The ideal Man Cave is one that can be created without concern for a budget. If you're that lucky then the sky's the limit. For the average guy around $6,500 will furnish it once your designer has created the perfect space.
According to improvement.com there are 10 essential elements for the ideal man cave: Recliner, TV, Bar + Fridge, Pool Table, Dart Board or Poker Table, Secret Door to other areas of the house, personal touches, sports memorabilia, extra seating, movie posters and bar stools. Book cases and a surround sound system would be on my "must have" list as well. The old saying, the difference between men and boys is the price of their toys couldn't be truer when it comes to a Man Cave.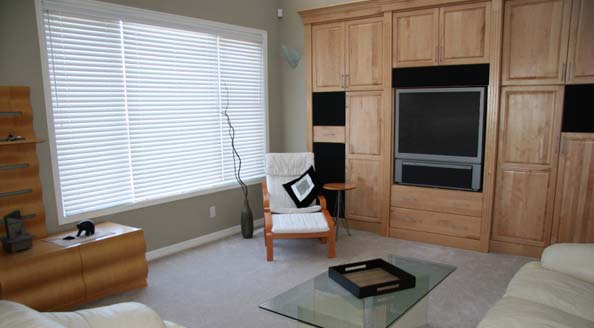 One of the most fun rooms for the house plan designer is by far the Man Cave, at least for the "Male" house plan designer.